Exquisite Corpse
60+ Local Artists
Celebrating the Surrealist Movement
On view: October 31st - November, 24th
Opening Reception: October 31st, 5-8 PM
The exhibition
The Exquisite Corpse Exhibition Follows the spirit of collaboration and inventiveness of the surrealist movement by bringing together Oklahoma's art community for an assembled-art experience. Over 60 local artists collaborated to bring the Exquisite Corpse Exhibition to life.
Originally invented by surrealists in the early 1900s, the exquisite corpse is a game in which players write on a sheet of paper, fold it to conceal part of the writing, and then pass it to the next player for further contribution. Throughout the decades, the game has evolved into many meanings and themes, and here at ARTSPACE, our exquisite corpse resides as a collaborative exhibition and fundraiser.
For the exhibition, 20 individual artists were asked to draw three pieces of the corpse in black-and-white, making a whole body. Those pieces were then distributed to 40+ different local artists to create colorful, imaginative figures with the pre-existing outlines. Many of the pieces are mixed-media, with artists utilizing materials ranging from fabrics, paper collage and sequins to paint, ink and charcoal. The completed pieces were mixed-and-matched and are displayed in the curated exhibition of the Exquisite Corpse at ARTSPACE from October 31st to November 24th.
These collaborative artworks are available for purchase in both original and reproduction form! Buy a curated exquisite corpse from the exhibition or create your own corpse print reproduction on either paper or metal.
Our Exquisite Corpse Mix-and-Match Flip Book tells all about the history of the exhibition. Mix and match the heads, torsos and legs of each corpse to create infinite possibilities. $25
Exquisite Corpse All Hallow's Eve Celebration and Auction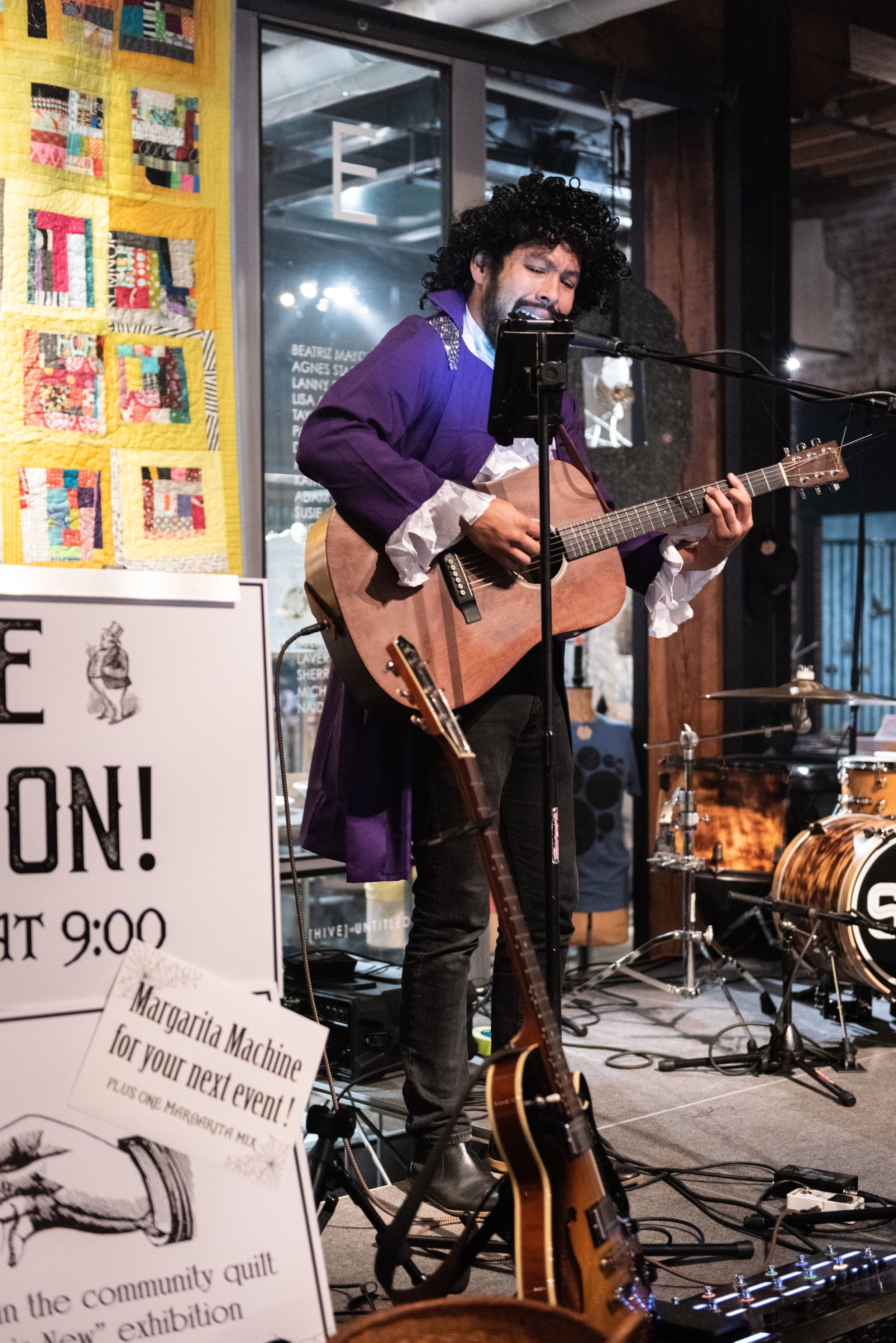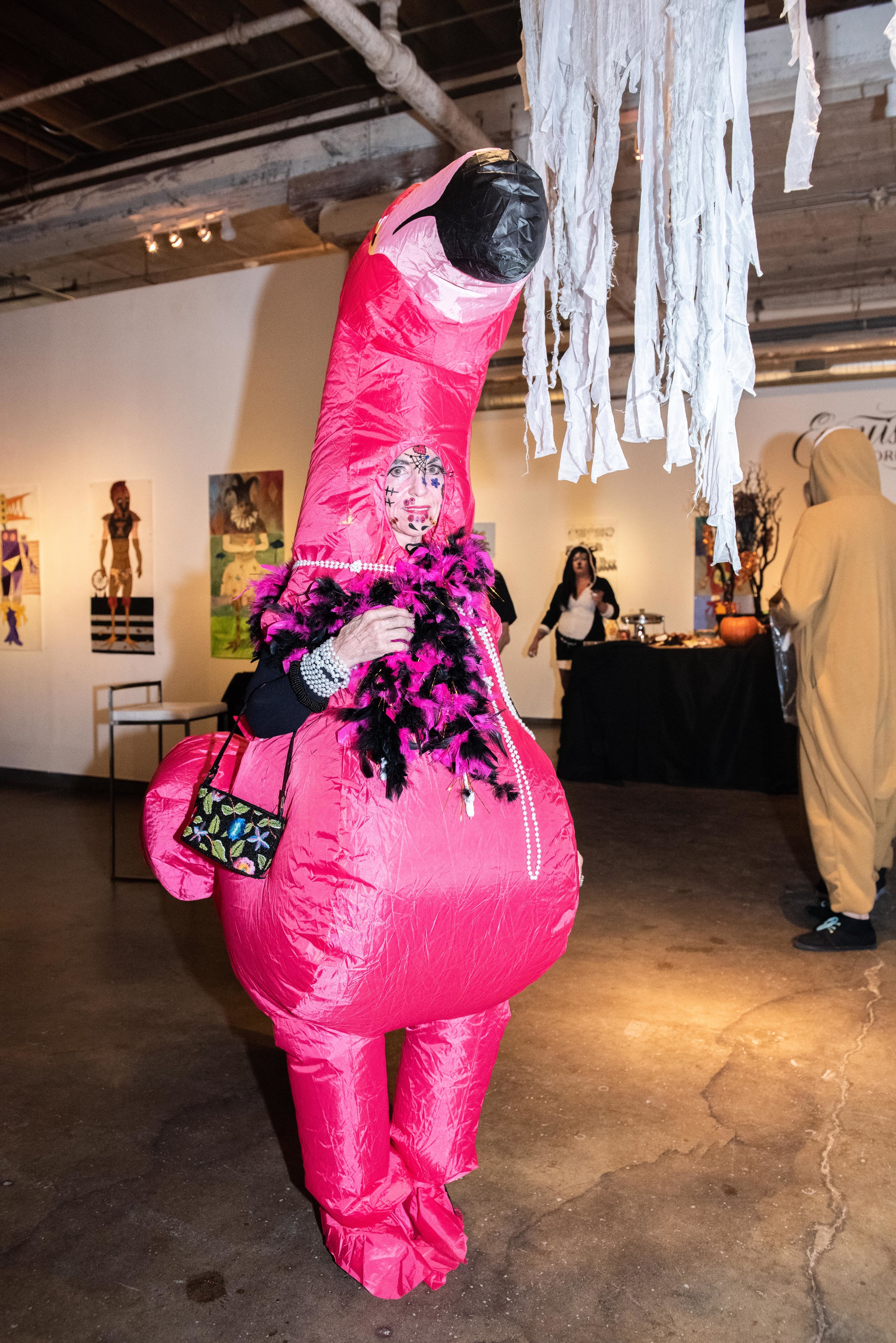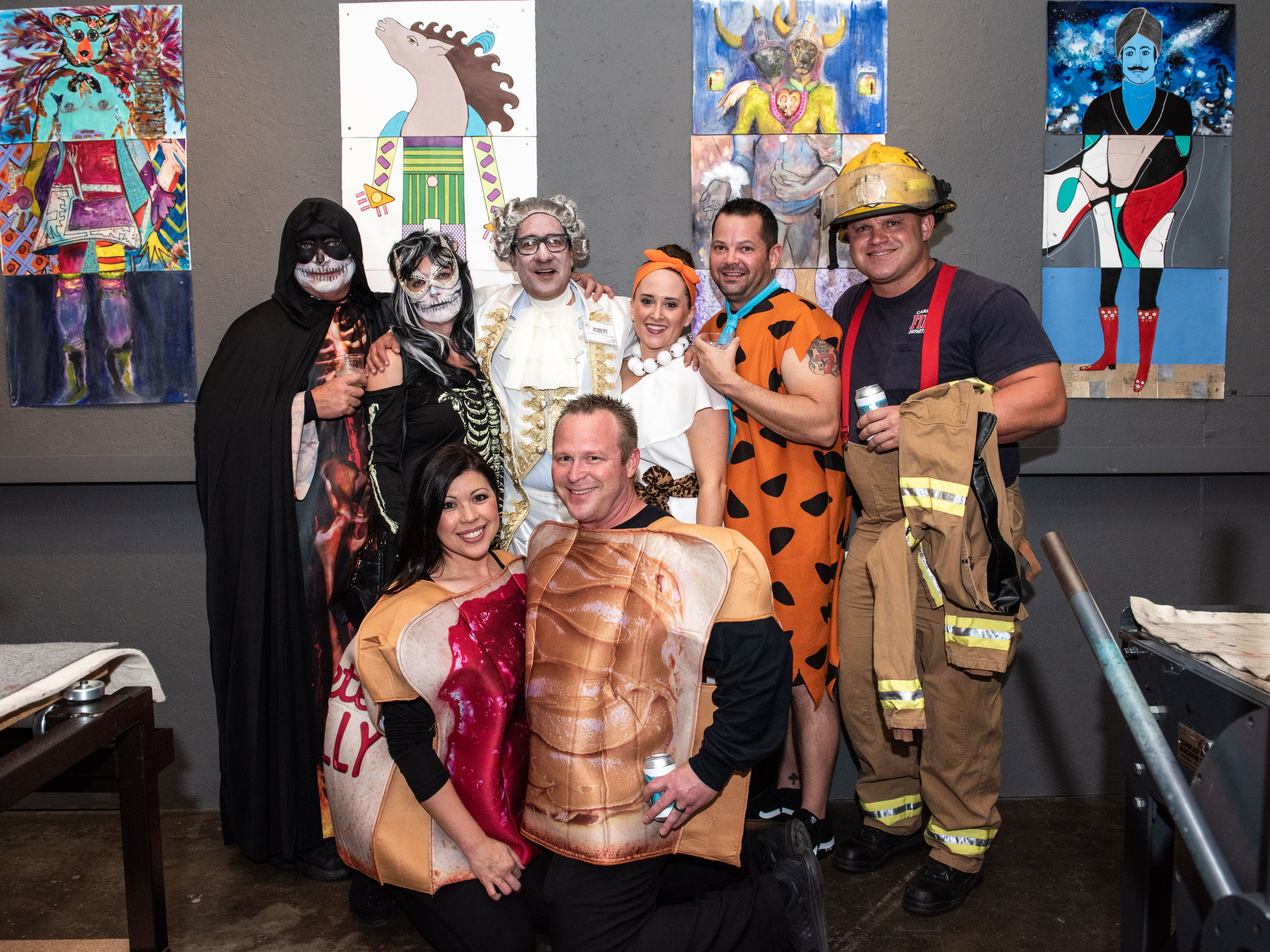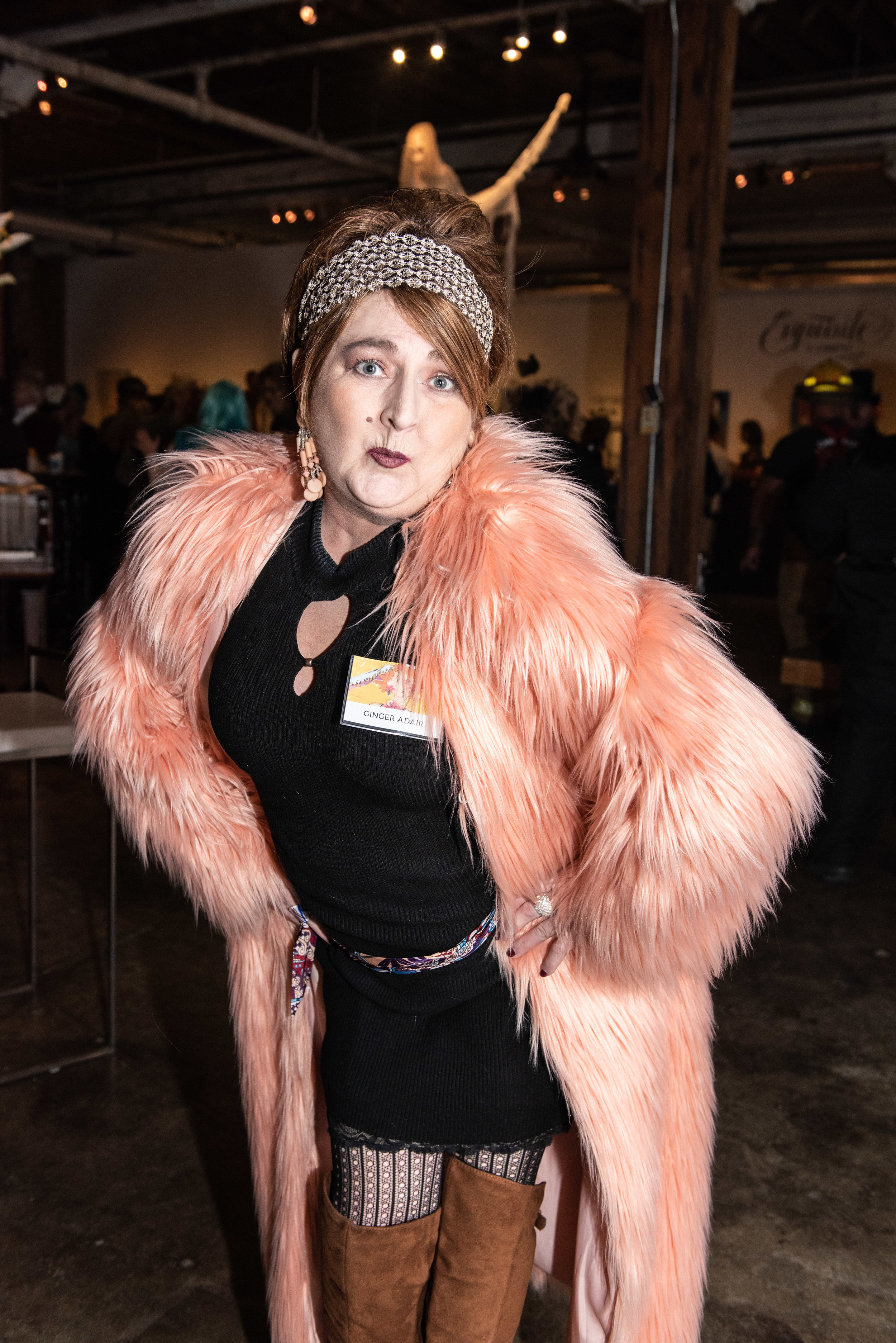 The Exquisite Corpse All Hallow's Eve Celebration and Auction was a complete hit! We ate, we drank, we danced and we sung karaoke till 12:30 in the morning! Thank you to the artists who generously offered up their work for this exhibition, the volunteers for helping the night run so smoothly and the donors and sponsors for allowing us to put on this event! Without the help of all of you, the evening would not have been possible. Because of the OKC community, we can continue providing free programming for all, while benefitting OKC High School students through our Mentorship Program.
A collaborative exhibition With 60+ local artists
Ginger Adair
Arni Anderson
Bryan Boone
Betty Bowen Hancock
Krystle Brewer
Mackenzie Brim
Deborah Burian
Annalisa Campbell
Bryan Dahlvang
Adrienne Day
Emma Difani
Annette Ford
Molly Frisby
Lucy Garth
Martin Hallren
Erin Harris
Julia Hawkey
Gary Heerwald
Jackie Henry
Allison Hix
Lawrence Hultberg
Angela Jessup
Jennifer Johnson
Allin KHG
MC Lafayette
Tania Landers
Van Lango
Darci Lenker
Rosie Leonard
Trace Logan
Harolyn Long
Jon Martinez
Cindy Mason
Vanessa Massey
Michelle Metcalfe
Ric Miller
Nicole Moan
Aztrid Moan
Regina Murphy
Robin O. Starke
Mabrie Ormes
George Oswalt
Sharon Owsley
Christina Partiaglioni
Ronna Pernell
Jessica Petrus
Rob Phenix
Christina Pickard
Torin Salter
Virginia Sitzes
Sterlin Smith
Aspen Sutherland
Barbara Thomas
Allison Thompson
Leigh Tomlin
Jarica Walsh
BJ White
George Wilson
Troy Wilson
John Wolfe
Jenny Woodruff
Ginger Adair