join our first ever steamroller vendor market!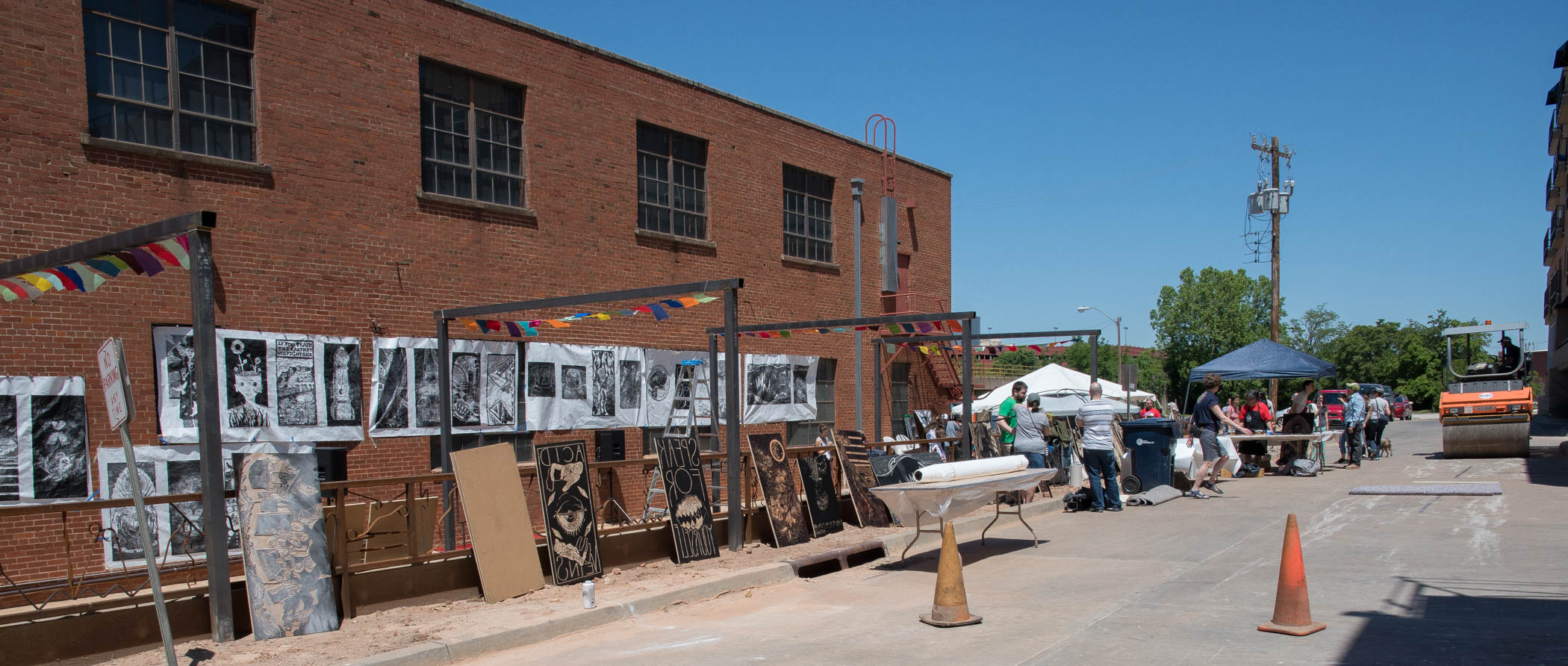 Steamroller Vendor Market FAQ:
What is the Steamroller Vendor Market?
The Steamroller Vendor Market is an outdoor market of local artists, makers, shops, and craftsmen located on the grounds of Artspace's Steamroller Print Fest.
What are the hours?
The Vendor Market will be open 10am-4pm during the festival.
What is the deadline to apply & how many shops can participate?
There are 10 spots available and the deadline to apply is Saturday, April 14th.
How much does it cost to be a vendor?
Each 10x10 spot costs $25 for the entire day and includes a white tent.
What does Artspace provide vendors?
Artspace provides all vendors a designated spot with a 10x10 tent, wi-fi, and marketing through the event, our website, and social media.
Can vendors share space with another vendor?
Up to two businesses can share a tent, but arrangements must be made prior to submitting your application. Application must include both businesses, what products they carry, and contact information for each.
What is the set up/tear down schedule?
Set up will begin at 8:30am on the day of the event with all vendors set up by 9:30am. Tear down will begin at 4pm with all spaces cleared by 5:30pm.
What is the cancellation policy?
Artspace will not provide refunds for cancellations, including weather related issues.
General Information:
Vendors will need to insure their own merchandise and employees while at the festival. We are not responsible for damage, theft, or liability of any merchandise. The event grounds are insured through Artspace. Vendor parking is available in Artspace's Secondary lot (map below).
For questions contact Holly Hodge at 405.815.9995 or artspace@1ne3.org