all schools mentorship exhibition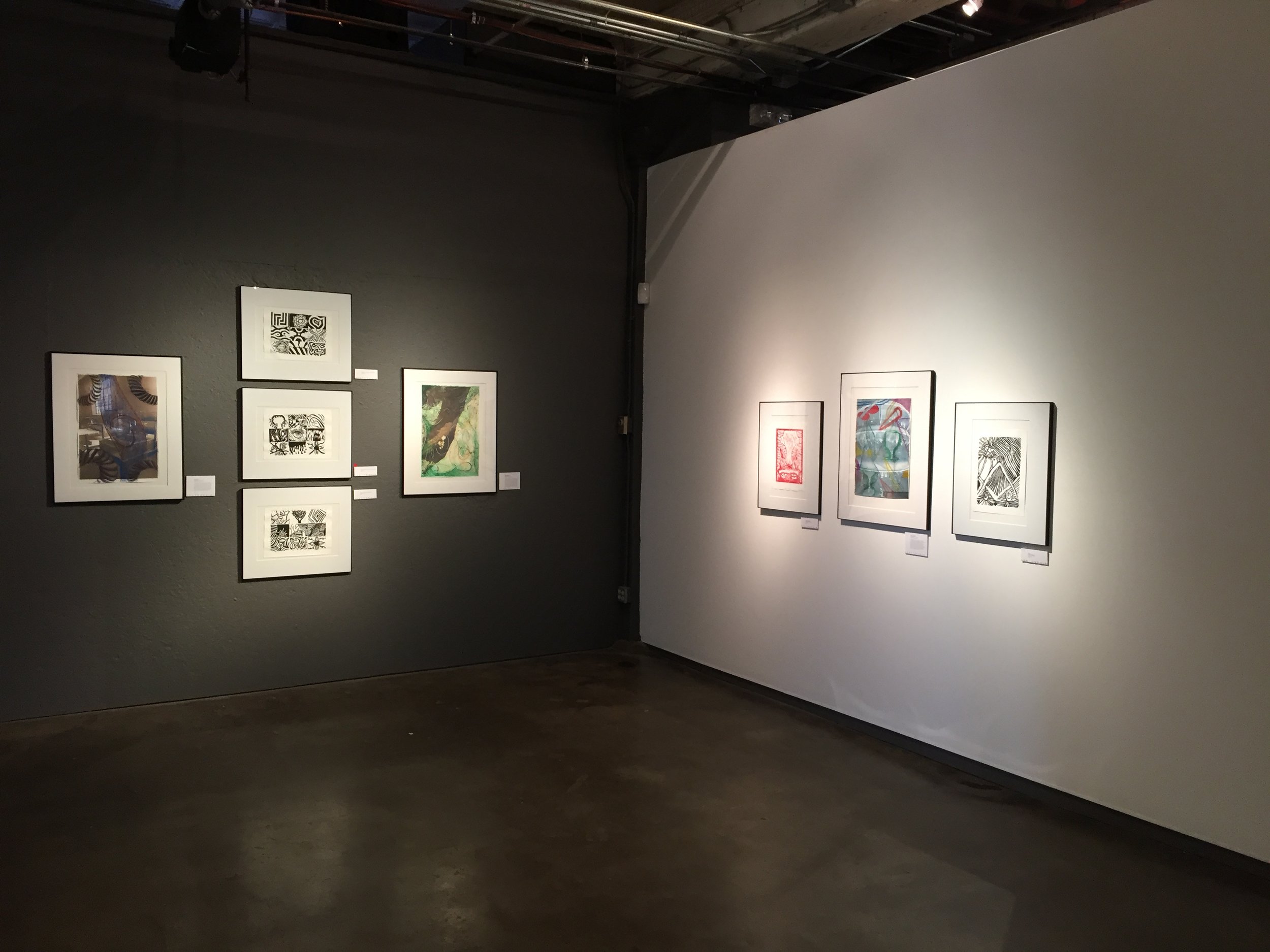 march 23 - april 9
The Mentorship Exhibit is the first of a series of large-scale collaborative project featuring work from the students of four local high schools that work with the [Press] at Untitled each month. This annual exhibit is held during Youth Arts Month to celebrate the powerful impact arts education has on developing individuals.
Experimentation and exploration are two of the most important aspects within our printmaking Mentorship Program. We are constantly looking for ways to expand and improve our curriculum so that the students are exposed to an array of artistic processes. This year the students created pieces with our large format printer, and we incorporated new media by bringing in a guest teacher who showed the students how to create their own animated GIFs. We plan to continue to incorporate technology by introducing creative cloud, stop motion animation and videography into the mentorship syllabus.
The 60 high school students that are served within our program are indeed young regional artists and were treated as such in preparation for the Mentorship Exhibition. These students, from Southeast High School, Astec Charter High School, Harding Fine Arts Academy, and Mission Academy, have worked diligently to make this exhibition possible. Some have even forfeited their spring break to finish their pieces, mat, frame, and hang the show. Thank you to all the students, teachers, and administrators who have partnered with our organization to make this vision a reality.
During our Mentorship program the students are expected to analyze their work through peer critiques and artist statements. Throughout the duration of the three-year program the students will engage with locally and nationally acclaimed artists in the printmaking community as they learn the history of printmaking and its distinct form of art.
participating schools:
Southeast High School | Mission Academy | Harding Fine Arts Academy | Astec Charter School