john-paul philipe: in design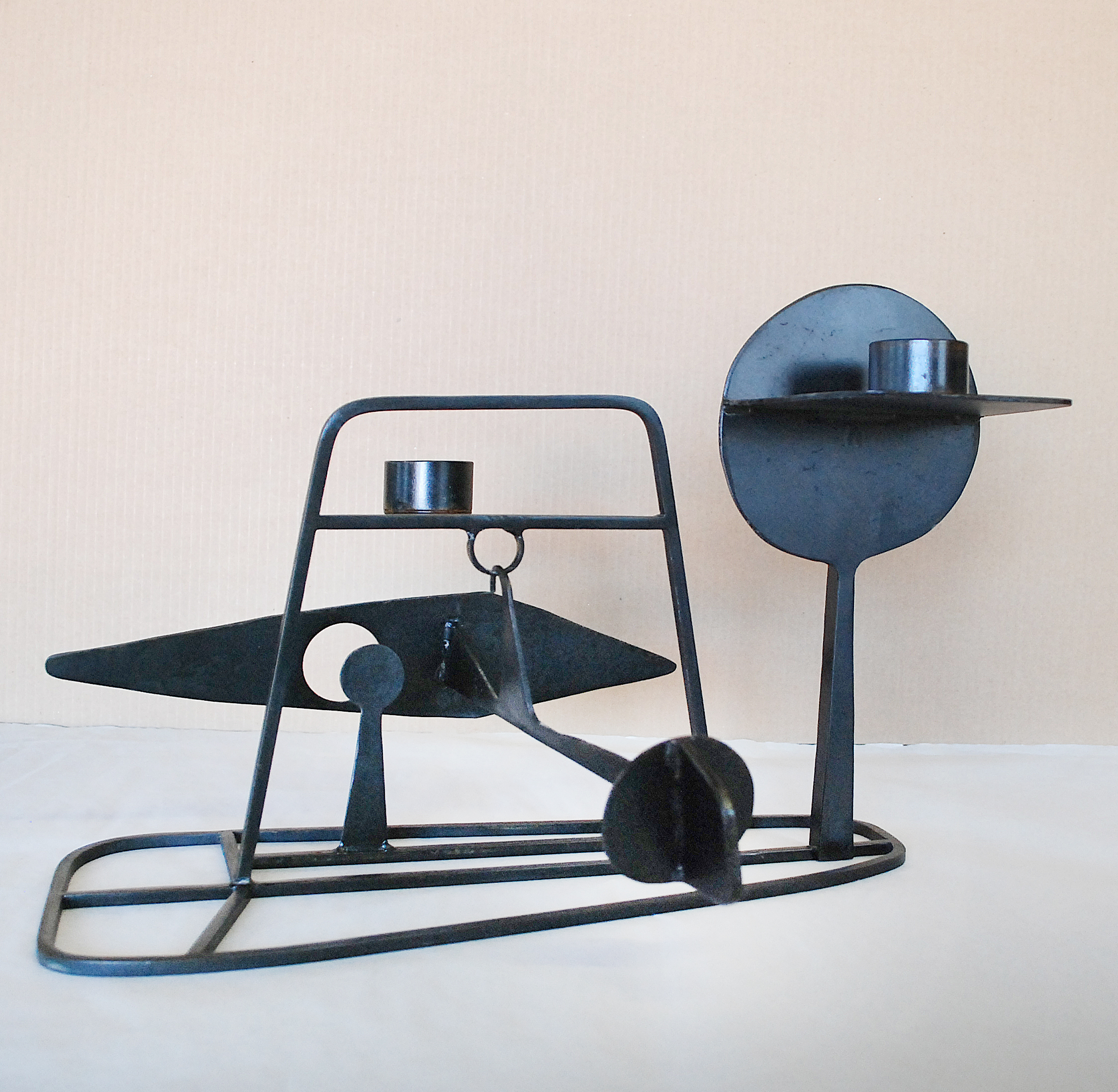 october 14th, 2011 - january 7th, 2012
For this retrospective at Untitled, Mr. Philippe' made installations unique to the gallery, combining them with examples of his paintings, drawings, prints and sculpture.
Untitled's Executive Director, Jon Burris commenting on this exhibition said, "It has been a rewarding experience to undertake this project with John-Paul. He requested to work with local artists towards the fabrication of a few of his metal pieces as well as the implementation of murals in our galleries. It is rare to have this kind of opportunity to interact so closely with such a recognized artist, and of course, a former Oklahoman."
John-Paul Philippé was born and raised in Henryetta, Oklahoma and is a 1978 graduate of the University of Oklahoma. He began his career as a designer for Neiman Marcus, Dallas before moving to Santa Fe to pursue painting. He subsequently spent twenty-three years living in London before moving to New York. From his studio in the heart of SoHo, John-Paul directs a group of professional artists to produce a wide array of creative projects. He has designed the interiors for the Barney's clothing stores world-wide as well as for many department stores in Japan. His signature motif that first appeared in his paintings is now part of a unique collection of works ranging from architectural and furniture design to murals, sculptures and woodwork.
"It's hard to imagine Barney's stores without John-Paul Philippé. His murals adorn the restaurants; his paintings have hung in both store interiors and windows in Barney's stores from Las Vegas to Japan. His artwork has also found it's way into advertising campaigns. His most impressive work involves actually creating massive sculpture pieces which are functionally integrated into the very structure of various stores from Dallas, TX to Kobe, Japan. John-Paul is the Jean Cocteau of Barney's; part Jean Cocteau, part Alexander Girard, John-Paul is the ultimate collaborative artist."
- Simon Doonan, Creative Ambassador at Large for Barney's Stores