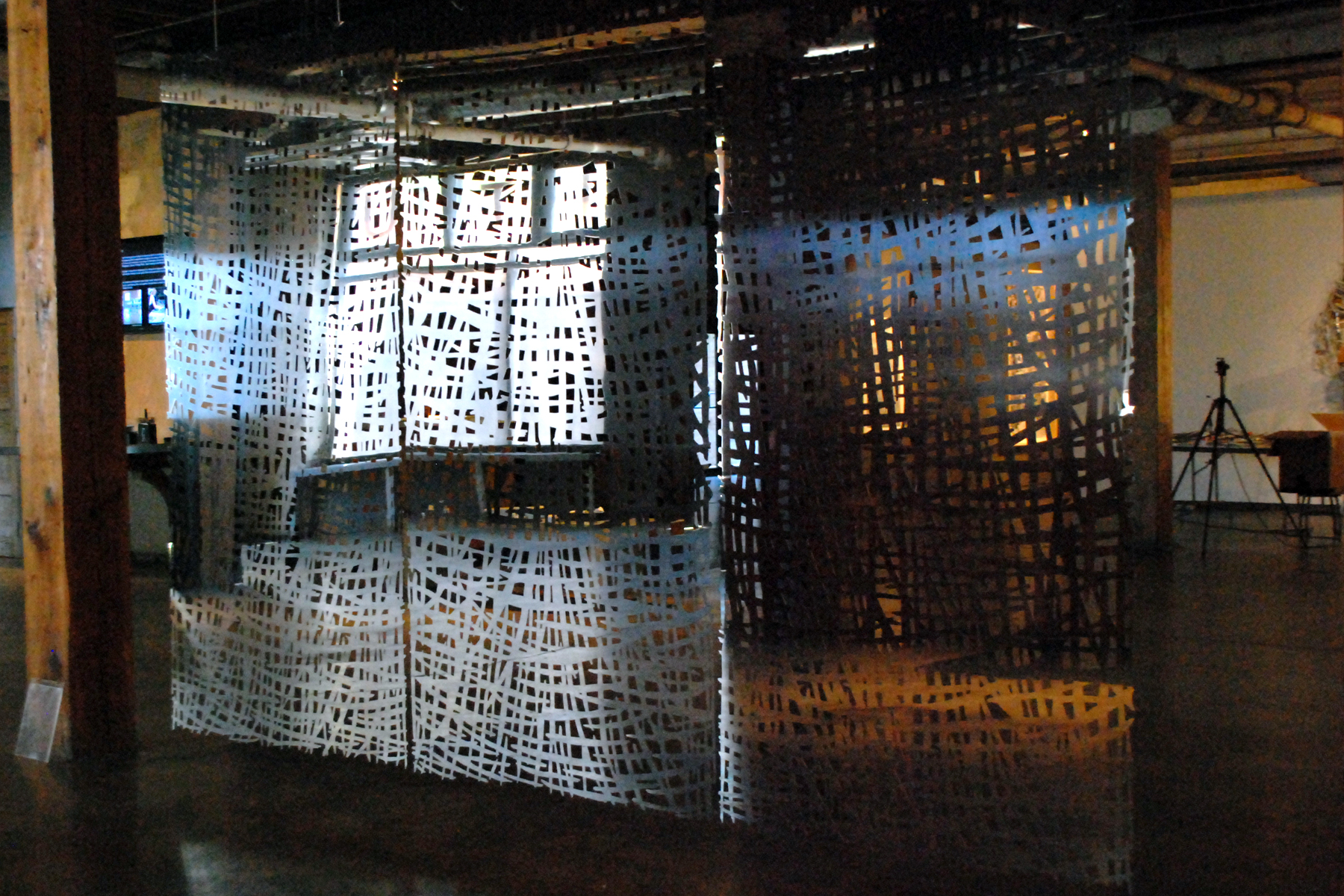 August 30th - october 26th
In a recent artist statement, Mark Fox mentioned the traumatic effects of experiencing a tornado during his childhood that left him with a powerful feeling of impermanence and fear of loss. This anxiety must have prompted him a few years ago to catalogue all of his belongings as drawings and to create an installation with them. He has noted, "Such dramatic events cause physical destruction, but they can also destroy internal belief structures, which must be reconstructed/reconsidered. Tornadoes have become emblematic of this process for me." While tornadoes wield possibly deadly forces, Fox has been able to capture their potential for renewal and innovation in both his animation and sculptural work.
The title of this exhibition, This Too, takes its name from a print Fox completed with Universal Limited Art Editions in 2012. The work follows Fox's first edition with ULAE entitled, "If that, then this." The title alludes to the "material conditional" in logic, when one fact is predicated on the previous statement that is believed to be true. The dense, abstracted fields of marks in these works paired with their archly logical titles appear discordant and hint at the humor and irreverence of their creator. The veracity of information and its obfuscation is at the core of Fox's production.
Earlier works often featured voluminous clouds of painted transcribed text. The sheer quantity of cut calligraphic text, which ranged from Catholic Doctrine and legal documents to Star Trek dialogue, resulted in cacophonous masses of information what were impossible to decipher. Works and phrases could be picked out, but the actual meaning and context of the text was largely obscured.
When Fox began making sculptures from hand-corrugated cardboard he took this concept one step further. Flat drawings or looping transcriptions of texts were folded, cut, glued and laminated so that the only pieces of information that are identifiable are patches of color or small bits of drawing visible in the strata of the work when viewed from a specific angle.
Fox's mirrored stainless steel sculptures, like Triptych, conflate and confuse planes of visual space. The pieces merge reflections of the viewer and the physical space behind them with the space behind the work, again, revealed through small openings in the mirrored surface. This unexpected amalgamation of disparate and largely contrary views of space and self creates a single plane of information that causes one to continually second-guess their one perception.
- Chad Longmere