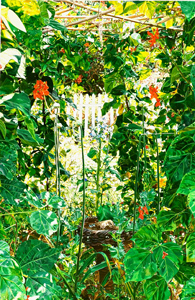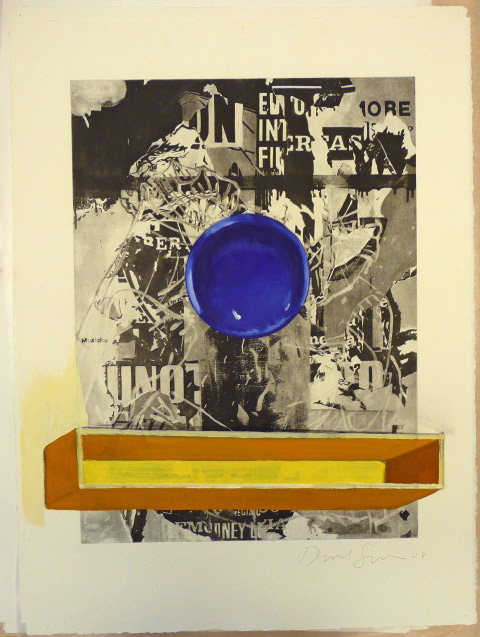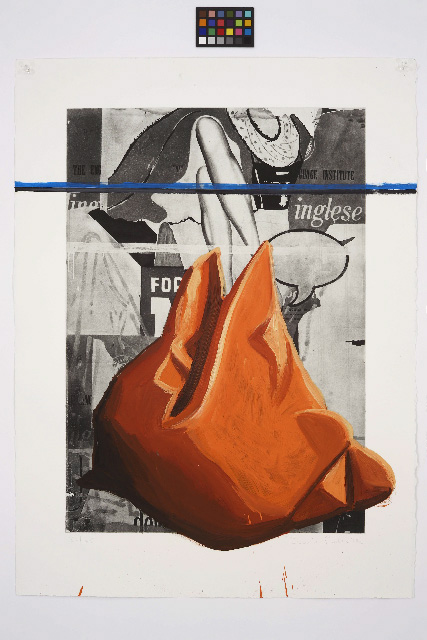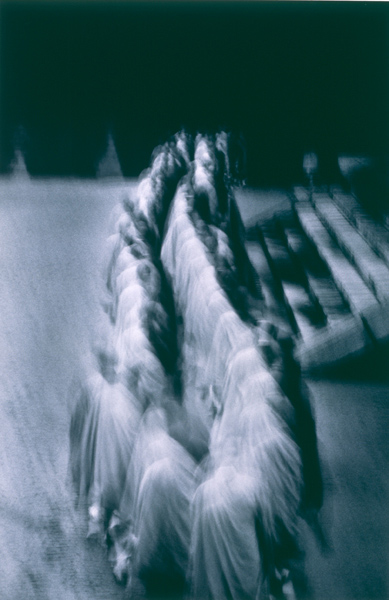 November 11 - January 24, 2009
Roots & Ties II presented five artists with Oklahoma ties whose styles guided movements in contemporary art and whose names now stand for artistic innovation. Joe Andoe is known for his monochromatic paintings that often depict animals and landscapes common to Oklahoma. The late Carolyn Brady's photorealist watercolors give the illusion of reality with loose brushstrokes and a distinctly free style. Petah Coyne's sculptures consist mainly of large wax structures embedded with found objects such as taxidermy birds, bows, and silk flowers. Bill Goldston is a master printmaker and director of Universal Limited Art Editions. His series of "urban landscapes" are large inkjet prints of unrecognizable found objects. David Salle's large paintings and smaller prints feature images of modern iconography melded with abstract features. Because their work is not often shown in Oklahoma City, this exhibit was a unique opportunity to view their groundbreaking paintings, prints, watercolors, photographs, and sculpture.
There is a hidden profile that pulses through the landscape, like water cutting through rock. There is a sisposition to the soil, a deposit of collected charatcer, a silt of inner clumate, a sediment of regional personality, which is the pin that holds culture to the map - for culture is geographically specific. Culture is transportable, people take it with them as they migrate. But it is always a transplantation, a graft, an imposition upon the local mores and the beginning of, to some degree, a hybrid form, for every culture has essential characteristics, and they are indelible.
Roots and Ties II, collecting together works of five artists who were born and raised in Oklahoma and moved to the East Coast in pursuing their careers, returns their art to the ground from which it germinated. In so doing, it gives a vision of the quality of the place and of the life from which they came, and which they took with them as a deep impression upon their imaginations, a deep mark of who they are.
The differences among the works of these artists are extraordinarily wide. They vary from each other in style, intention, materials, art forms, and that other quality of art which is so subtle, so intangible, so difficult to identify and discuss: in ther personal character of their works, in the quality of "self" that every true artist creates in order to create authentic works of art at all - as if each work were a living creature.
- Mark Daniel Cohen
Artists:
Joe Andoe, Carolyn Brady, Petah Coyne, Bill Goldston & David Salle