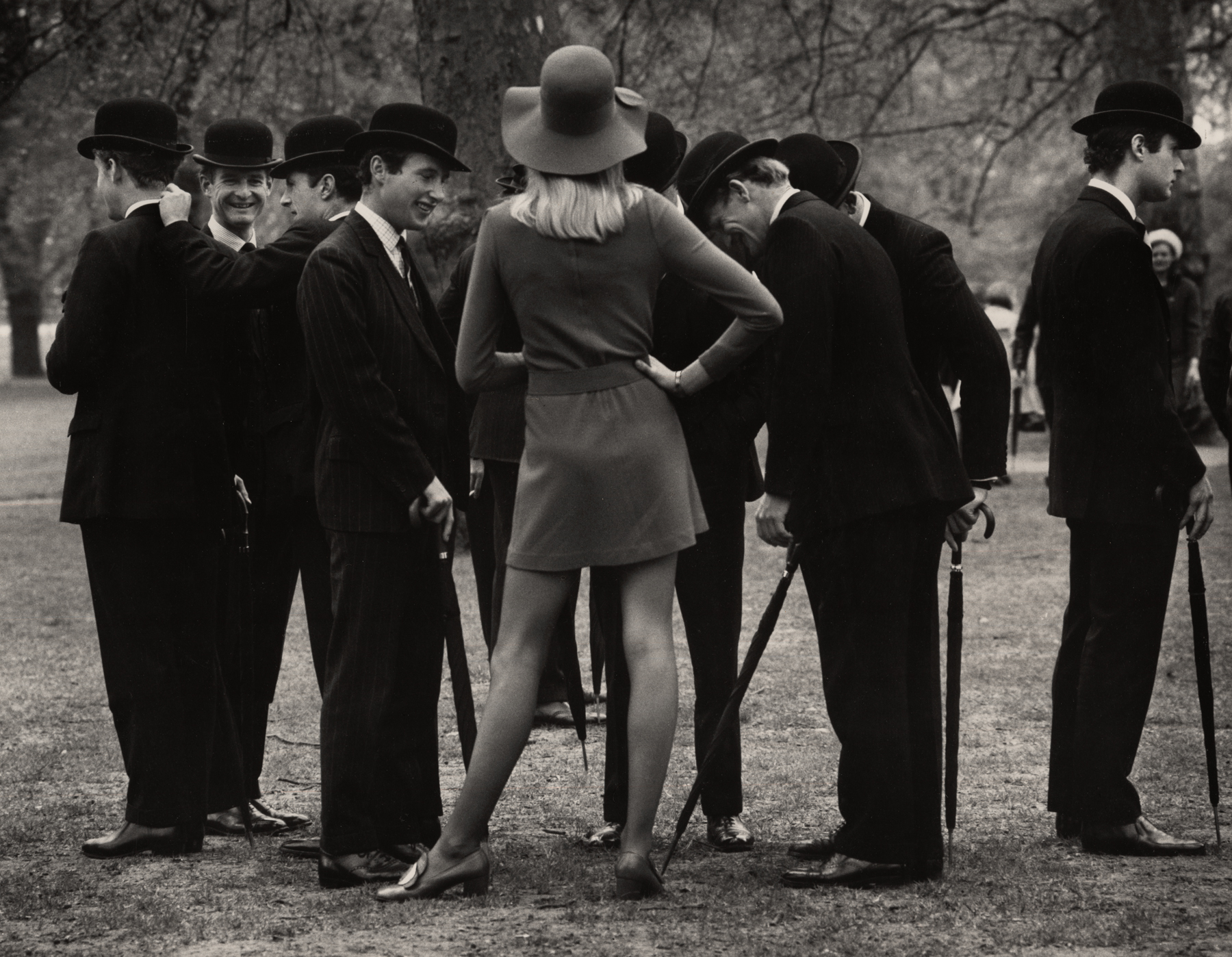 Presented by the photographic society of america in 2013
The Photographic Society of America (PSA) archive, part of the [Photographic Resource Center] at Untitled, is so extensive that selections of prints from the collection can address virtually any theme. As a complement to the exhibition 'Reflections: The Photographs of Allison V. Smith and Stanley Marcus' we assembled a group of photographs that echo the feeling of sophistication and the spirit of travel found in the images Stanley Marcus made during his international travels for Neiman Marcus as well as the simplicity of everyday life and the importance of 'place' expressed in the work of Allison V. Smith.
Charles Borrup's elegant portrait from the 1920's entitled Jeanne de Casalis, predates the aristocratic feeling of Stanley Marcus's 1954 portrait of fashion designer Christian Dior, yet the profile and poise of the sitters is almost identical. Gustav Anderson's Fort Amherst Newfoundland, ca. 1930's mirrors Marcus's Priests Looking at Ruins, Rome, (date unknown, but probably the 1950's). William Connell'sTonight You Seem So Near from the 1940's reflects the casualness of many of Stanley's sea-side party photographs.
Jere Shaw's Who Walks Alone, 1941 can be compared to the cropped composition of Allison V. Smith's Twins, August 2011, Rockport, Maine and Shirley M. Hall's Flower Vendor, ca. 1960's is reminiscent of Allison's Maine-Anjou Winner, Texas State Fair, October 2010.
Like numerous PSA members, Stanley Marcus was a passionate, and certainly competent photographer, but didn't choose photography as his profession. Describing her father, Jerrie Marcus Smith draws upon a quote by the famous photographer Walker Evans, "Whether he is an artist or not, the photographer is a joyous sensualist, for the simple reason that the eye traffics in feelings not in thoughts."