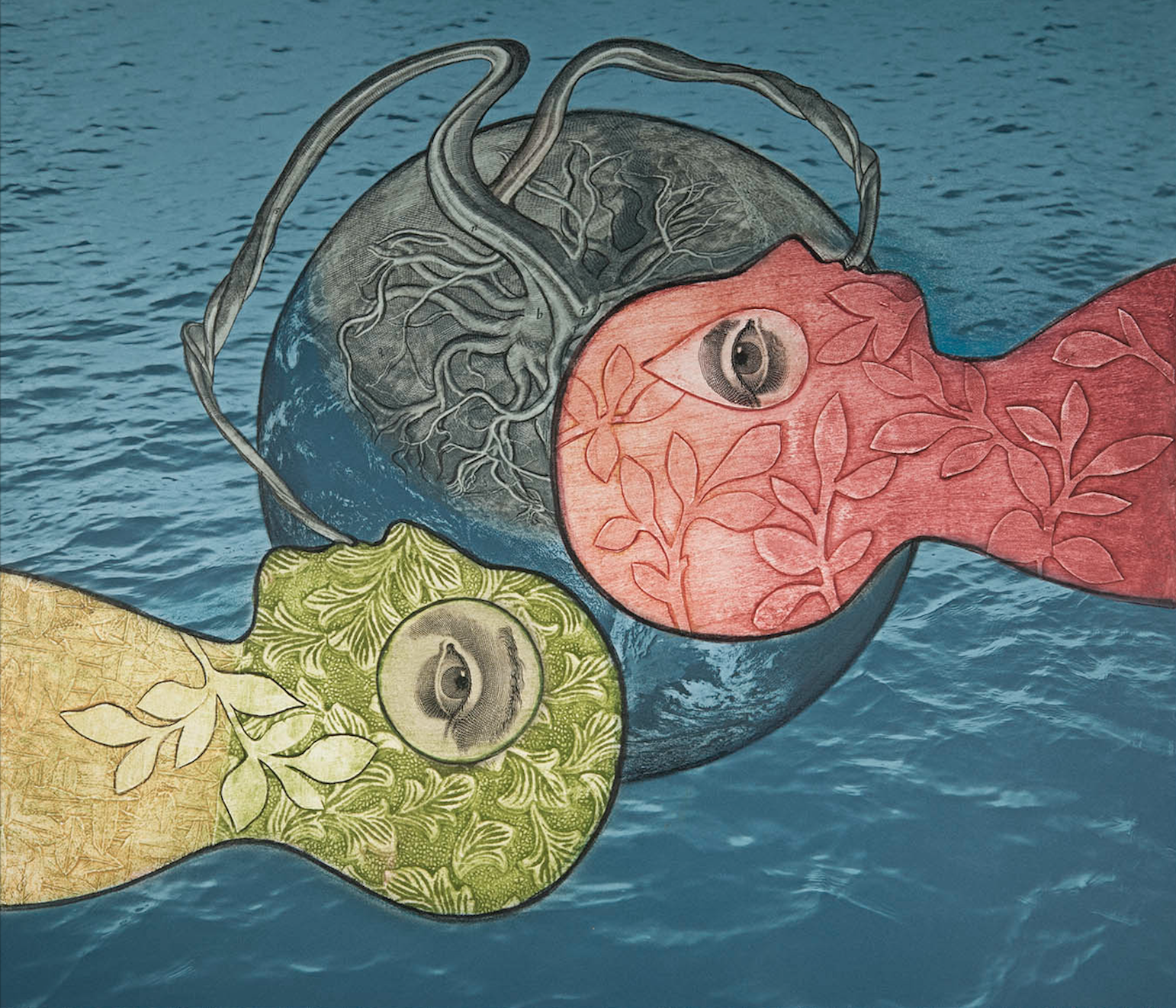 Join us on on Saturday, September 8th from 10am - 5pm for an all-day workshop with our exhibiting Santa Fe artist Janet O'Neal! Janet O'Neal is an award-winning multimedia artist, photographer and teacher currently living in Santa Fe. O'Neal has worked in watercolor, printmaking, painting, ceramics, multimedia assemblage, sculpture and photography, and her desire to express new ideas and emotions is explored through new techniques and media.
This comprehensive mixed media printmaking workshop will explore the process of combining digital inkjet transfers and traditional printmaking techniques such as monoprint, drypoint, etching and chine-collé, linocut and collagraph. Each student will learn the alcohol gel transfer process and experiment with creating layered prints that can be further altered with mixed media processes. This integrative process will produce exciting one of a kind prints.
Participants Should Bring:
Collage Materials
Drawing Materials
Digital Images on a Thumb Drive
All other materials will be provided for you to make and take home their unique prints!
The cost of this workshop is $100/person. This is an all day class so you may want to pack a lunch or snacks.
Parking is available in the lot behind our building.
Want to learn how to make resin teardrops similar to those in O'Neal's current exhibition? Click here for her Creating with Resin workshop!