20th Anniversary Exhibition
reclamation re-creation
OPENING RECEPTION:
THURSDAY, NOVEMBER 16TH, 5-8PM
ON VIEW November 16th - December 30th
In the Deep Deuce district of Oklahoma City, in a reclaimed industrial space abandoned after decades of urban flight, a creative force emerged.
Erected in 1924, the space housed an auto-parts factory, a sewing factory, and various printing companies. The warehouse was abandoned in the 1960s, and in 1995, it was further damaged in the Murrah Federal Building bombing. The warehouse sat vacant for 30 years, falling deeper into disrepair, until Laura Warriner discovered it and envisaged it as a core for arts and culture.
Warriner purchased the property in June of 1995 and has continued to transform it from a dilapidated industrial warehouse into a contemporary arts center that provides an exhibition space for all art forms, a multidisciplinary working space for local and global artists, a mentorship program for high school artists, and free access lectures, installations, performances, film, music, ideas, creativity, and arts education. In 2003, the Untitled Gallery took the next step and became Untitled ARTSPACE, a 501(c)(3) nonprofit arts organization.
What started as a lone exhibition space on the wrong side of the railroad tracks has become, with the direction of Warriner and the help of countless friends, artists, volunteers, art leaders, staff members, and creative thinkers, the heart of the Deep Deuce neighborhood and a destination for artists and art-minded individuals worldwide.
2017 is a monumental year, as it marks the 20th anniversary of Untitled's first exhibition. In 1996, Warriner booked Eve Ensler to perform 'The Vagina Monologues' before its Broadway debut, expecting to bring in a small audience. Hundreds gathered in the space for what turned into three packed performances. It was at this point that Warriner realized Oklahoma City needed a new voice; and in 1997, American sculptor Jesús Bautista Moroles exhibited his Recent Works of Sculpture in Granite, establishing Untitled as a premier source for contemporary art.
Over the past 20 years, ARTSPACE at Untitled has created a rich legacy in the arts, championing innovative ideas, mediums, artists, and artworks in Oklahoma. Since its birth, ARTSPACEhas exhibited works by artists such as El Anatsui, Robert Rauschenberg, Kiki Smith, and Ed Ruscha, and has shown an array of group and collaborative exhibitions such as OVAC's Art 365, Function & Design, Roots & Ties, and Exquisite Corpse. Its programming, including City Sounds, Café Society, A Taste of Art, Artist in Residence, Open Studio, and the Mentorship program, empowers individuals to see, hear, and experience the art of today and incorporate it into their everyday lives.
Reclamation Re-Creation chronicles the last two decades of ARTSPACE's history with a timeline featuring its major exhibitions, programs, and milestones, along with an interactive "mind map" for guests to contribute their thoughts and memories, and also featuring assemblage art by Warriner from the building's original renovation.
This 20th anniversary exhibition not only commemorates the past of ARTSPACE, but also turns a determined eye to its future. We hope you will join us.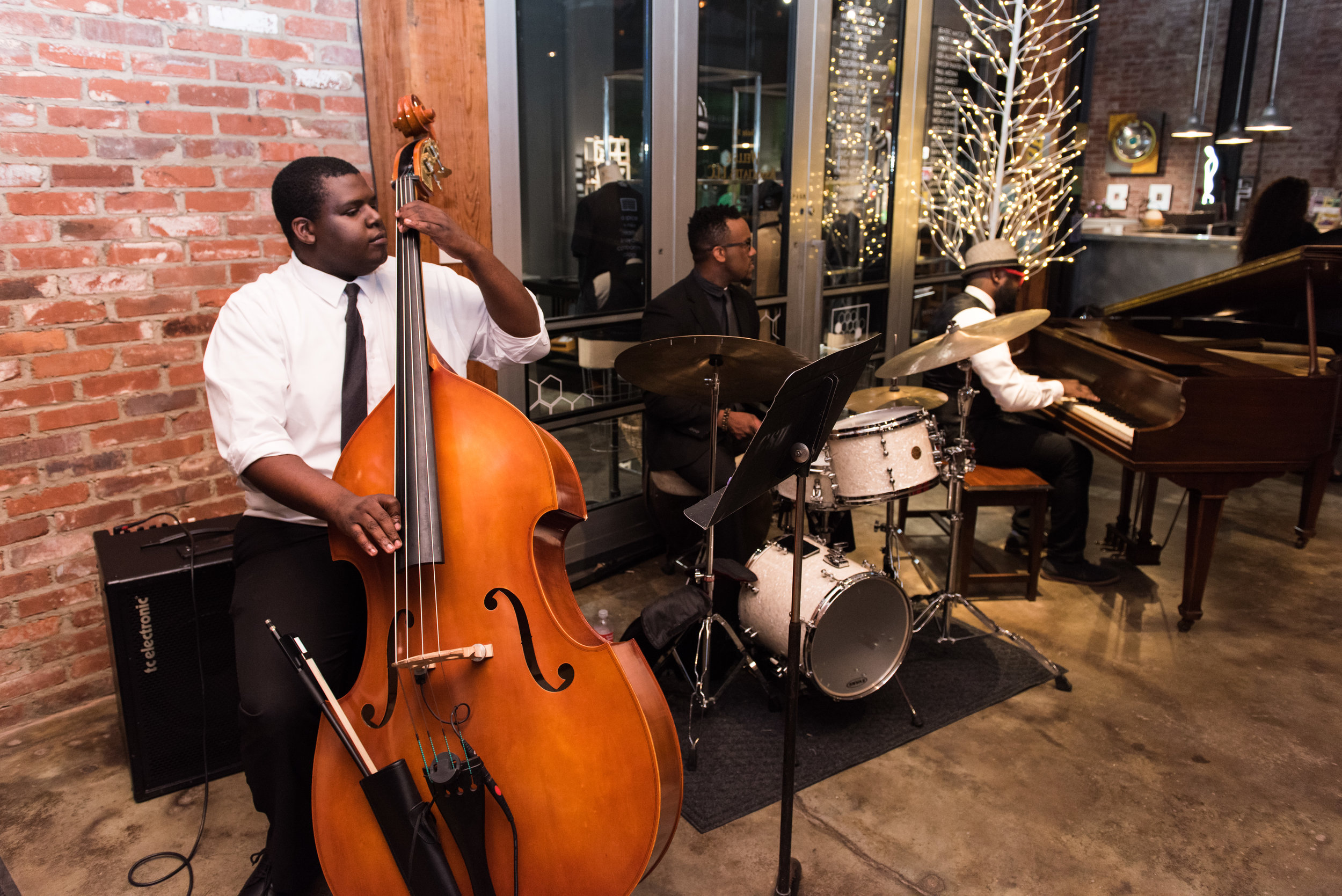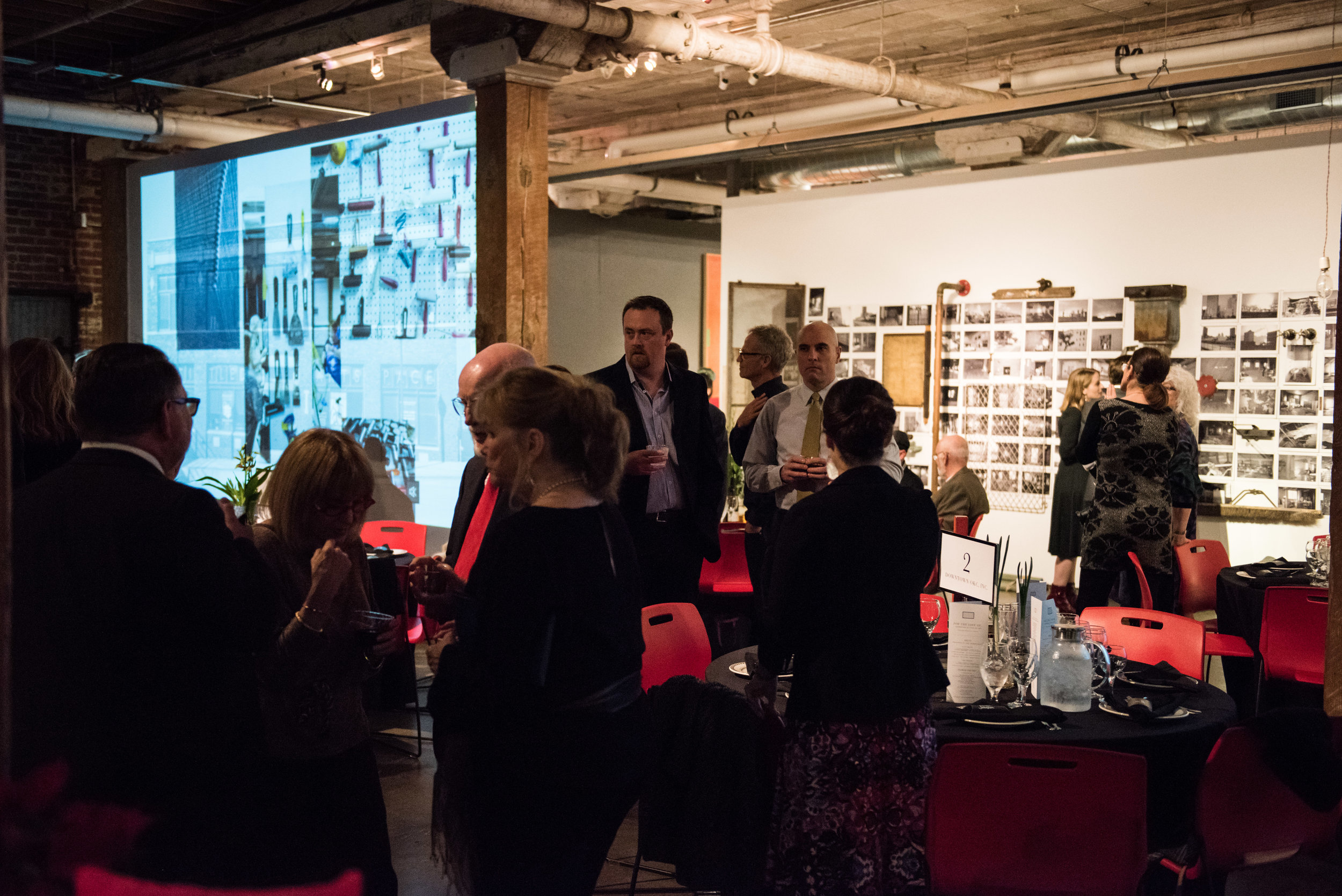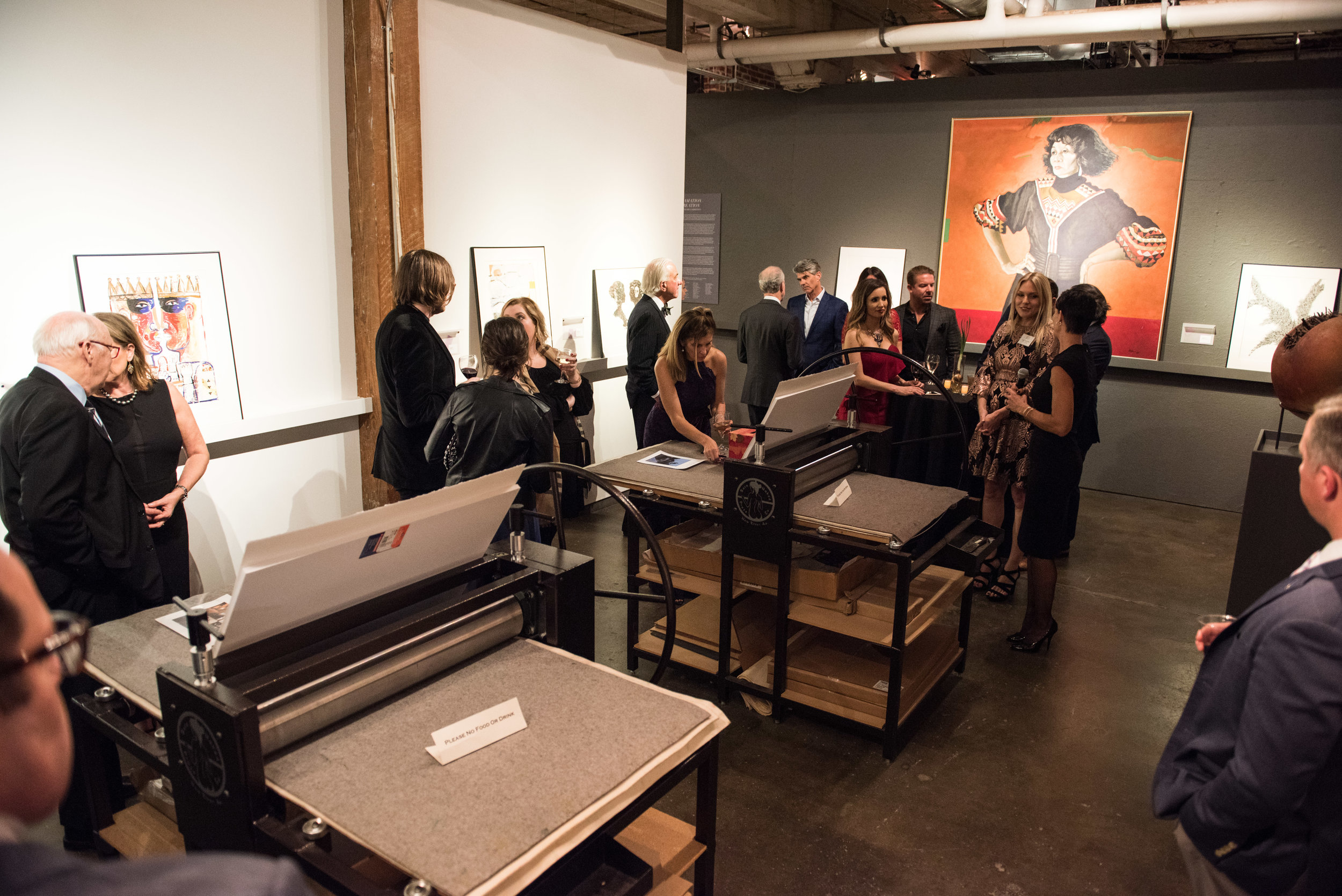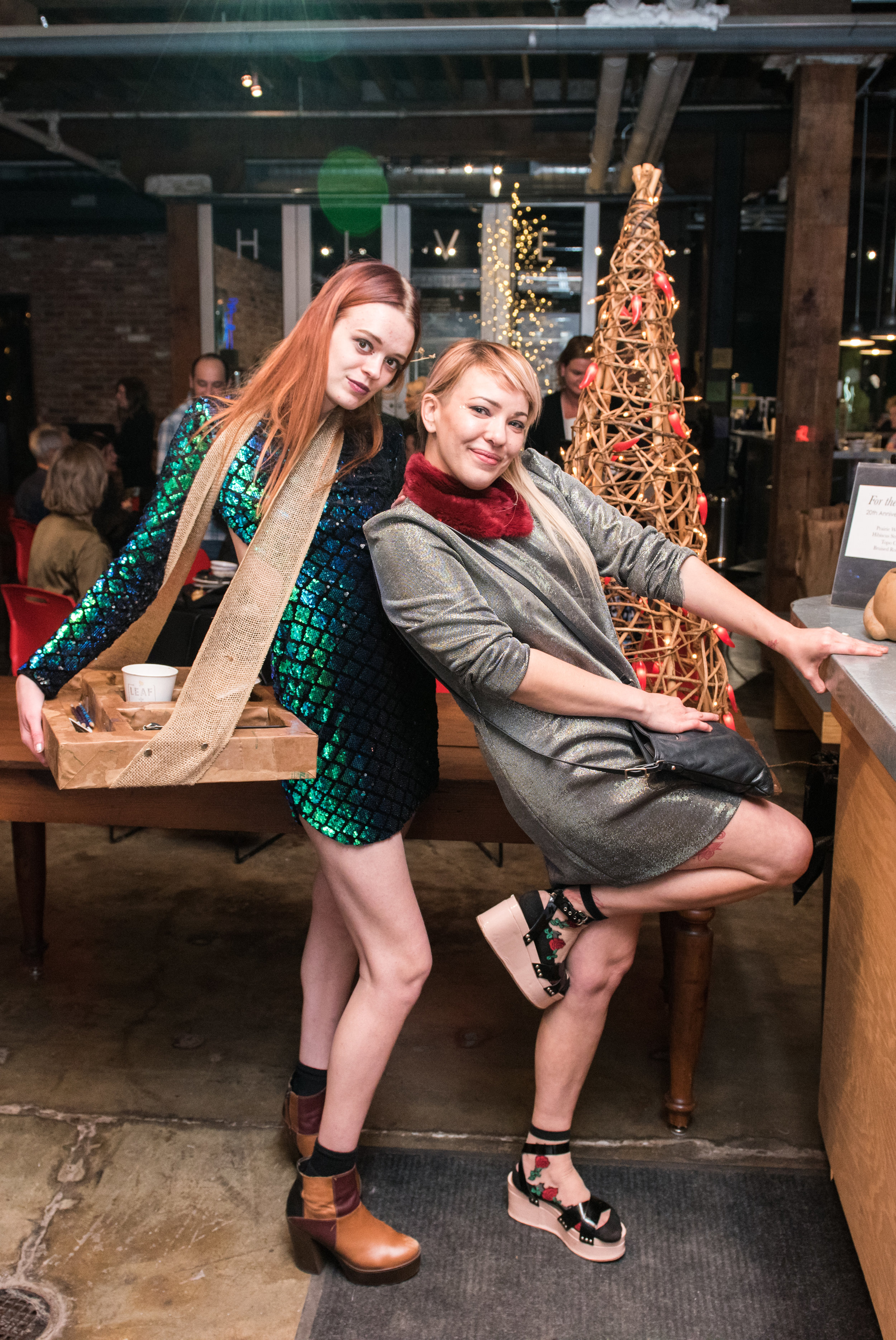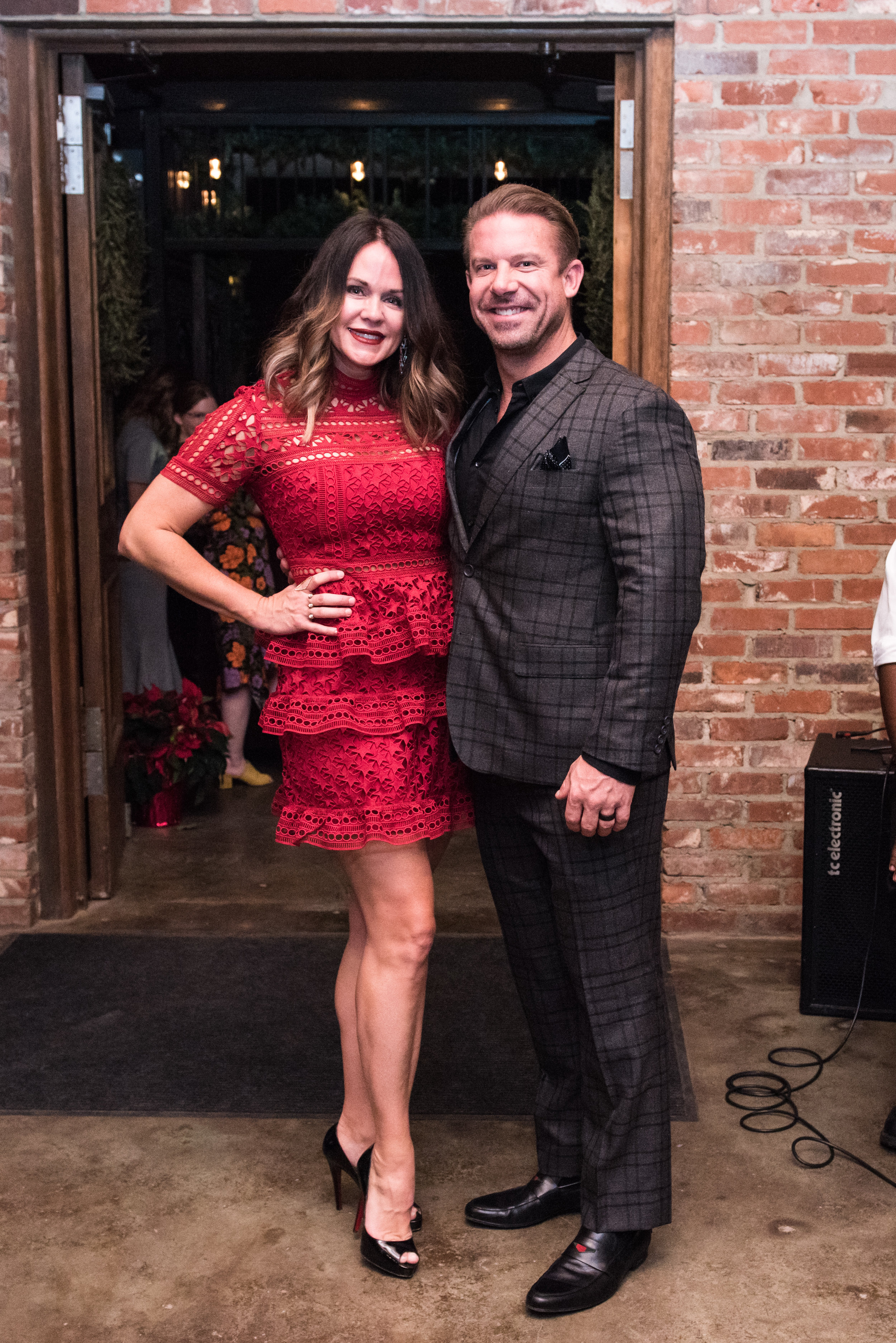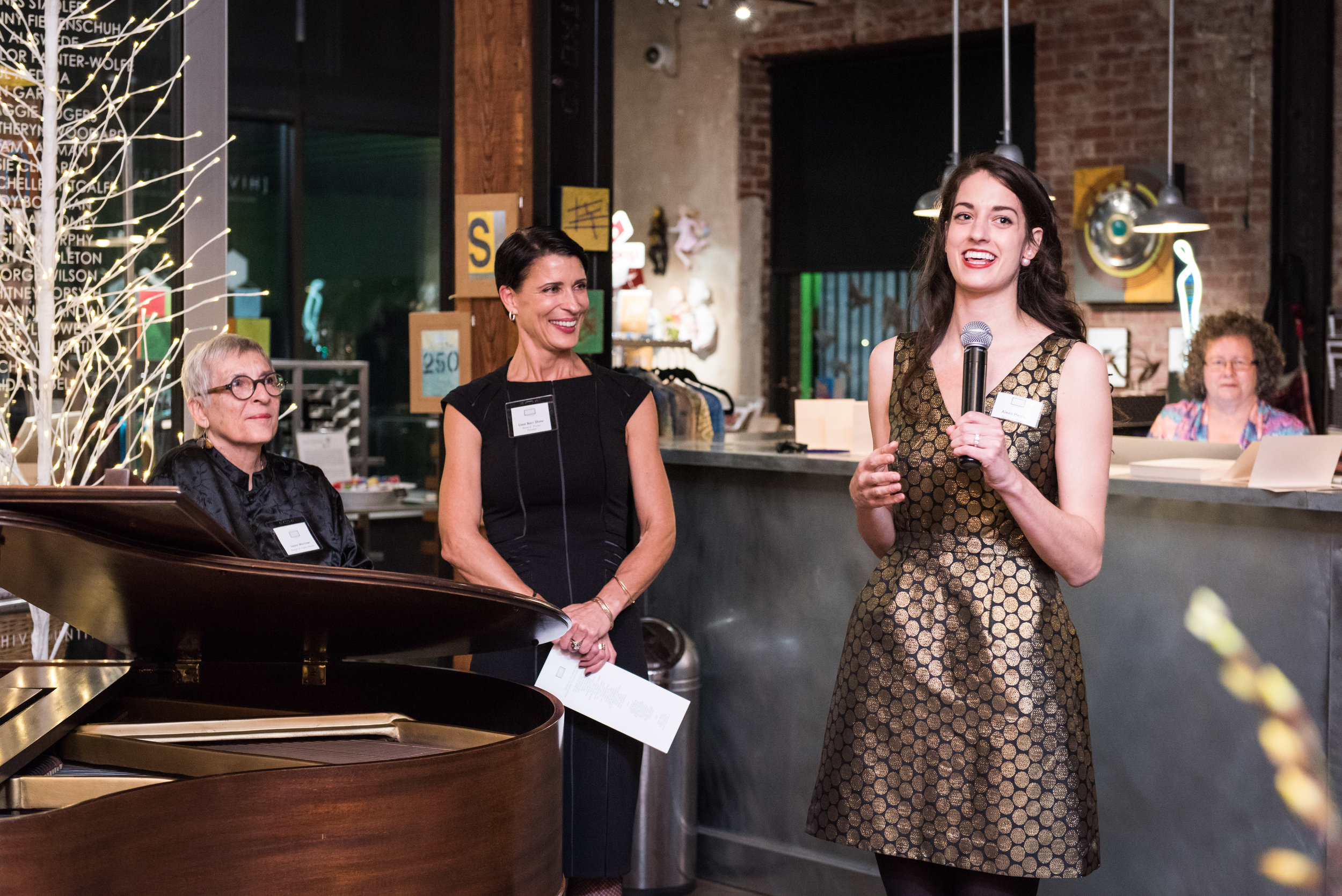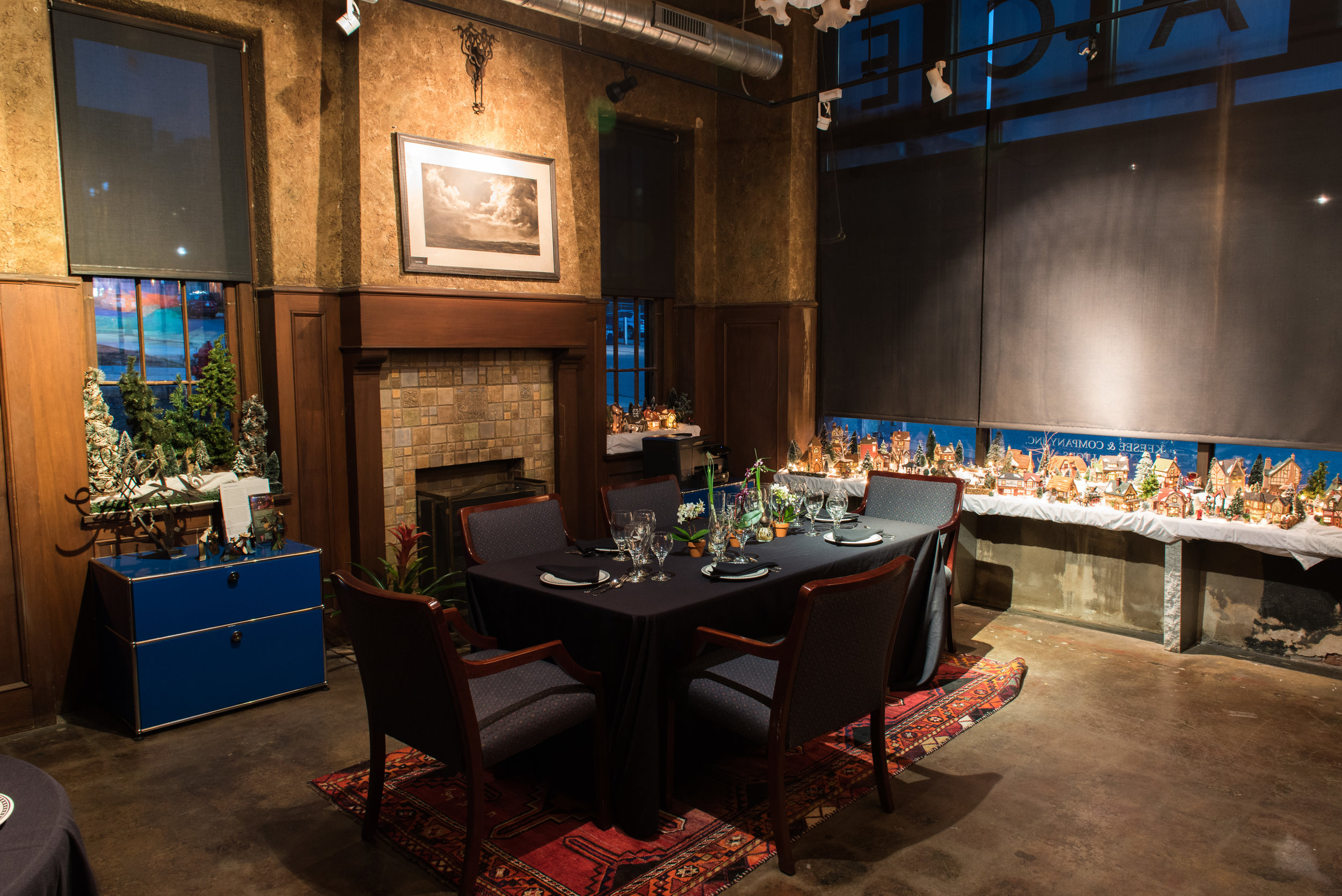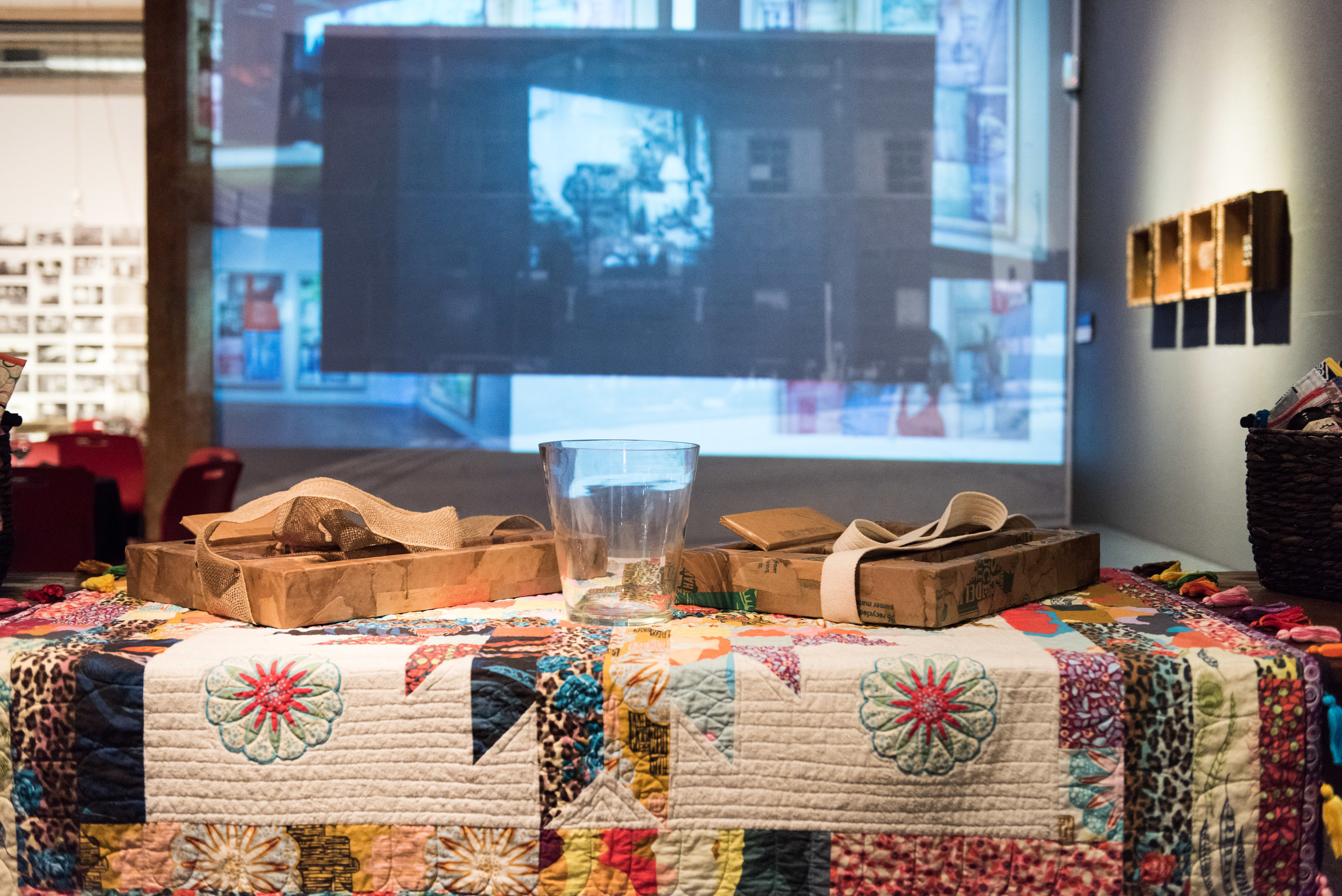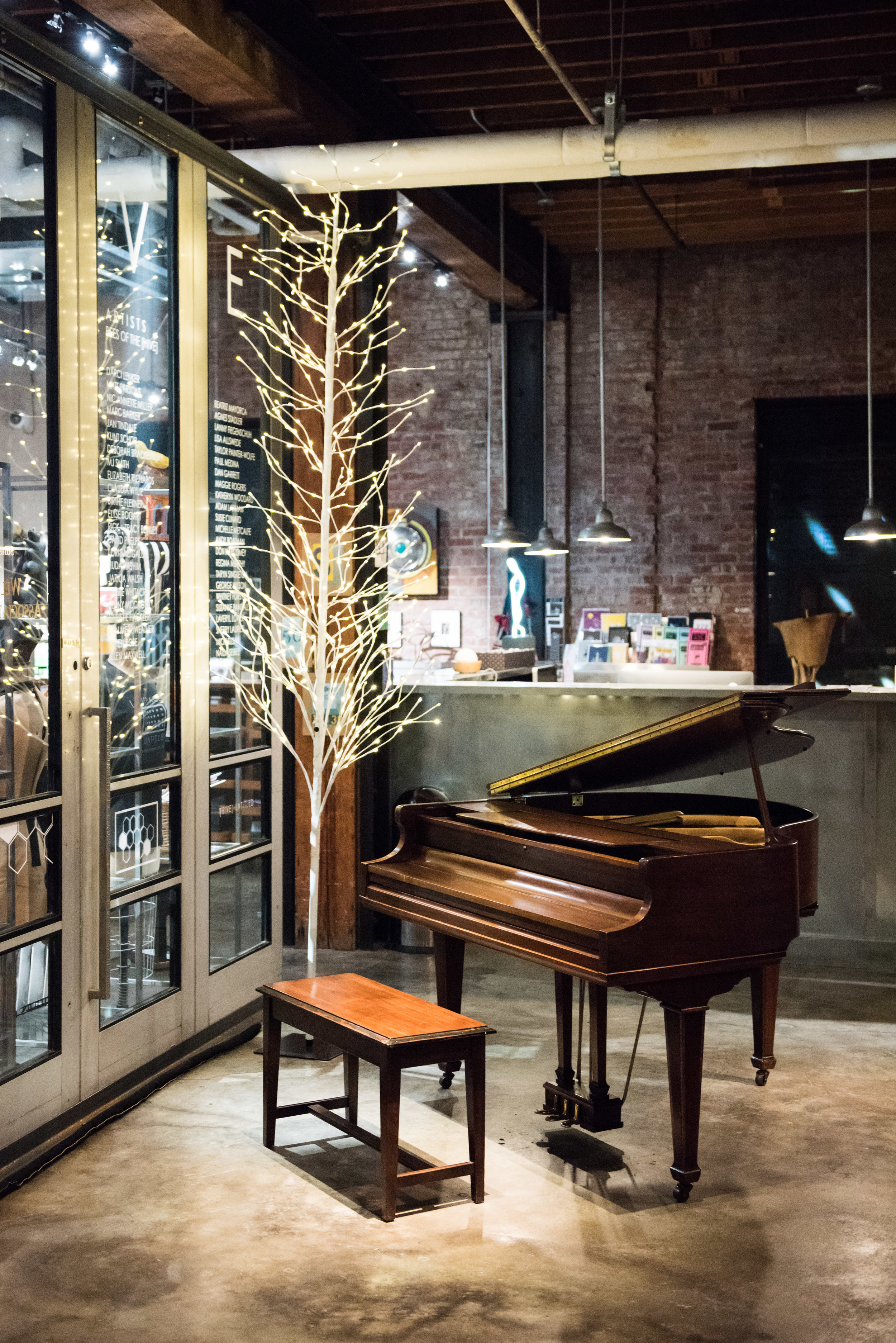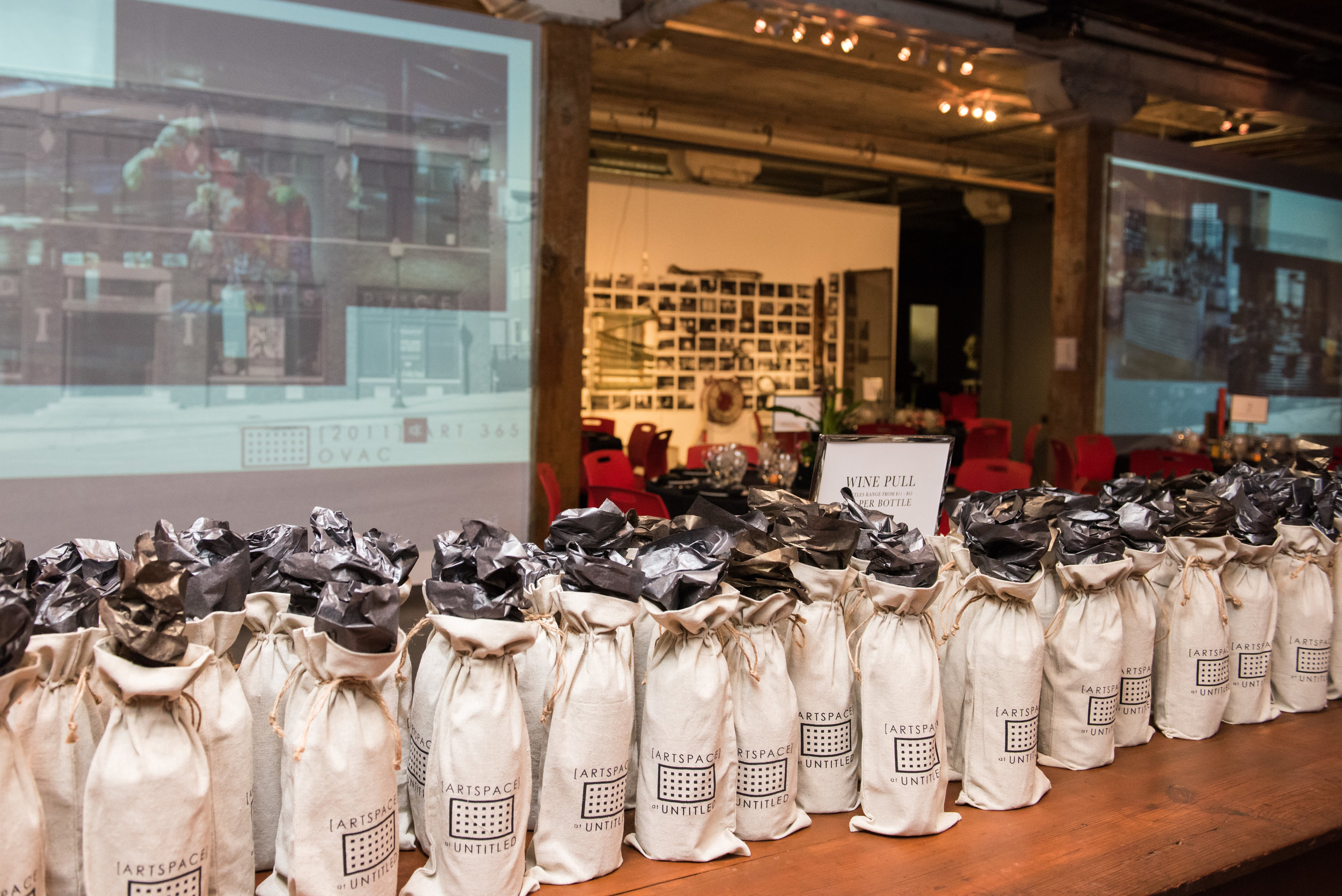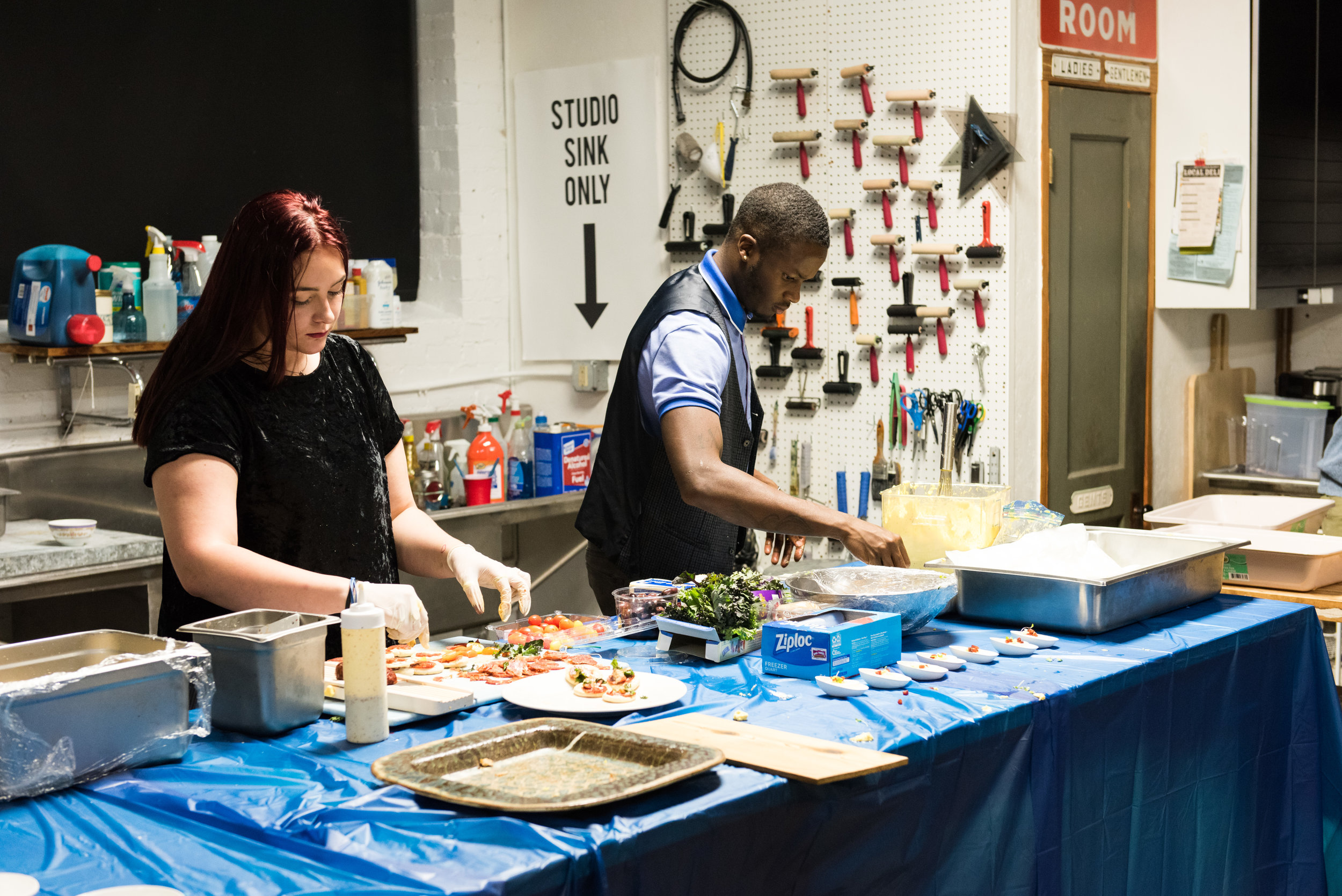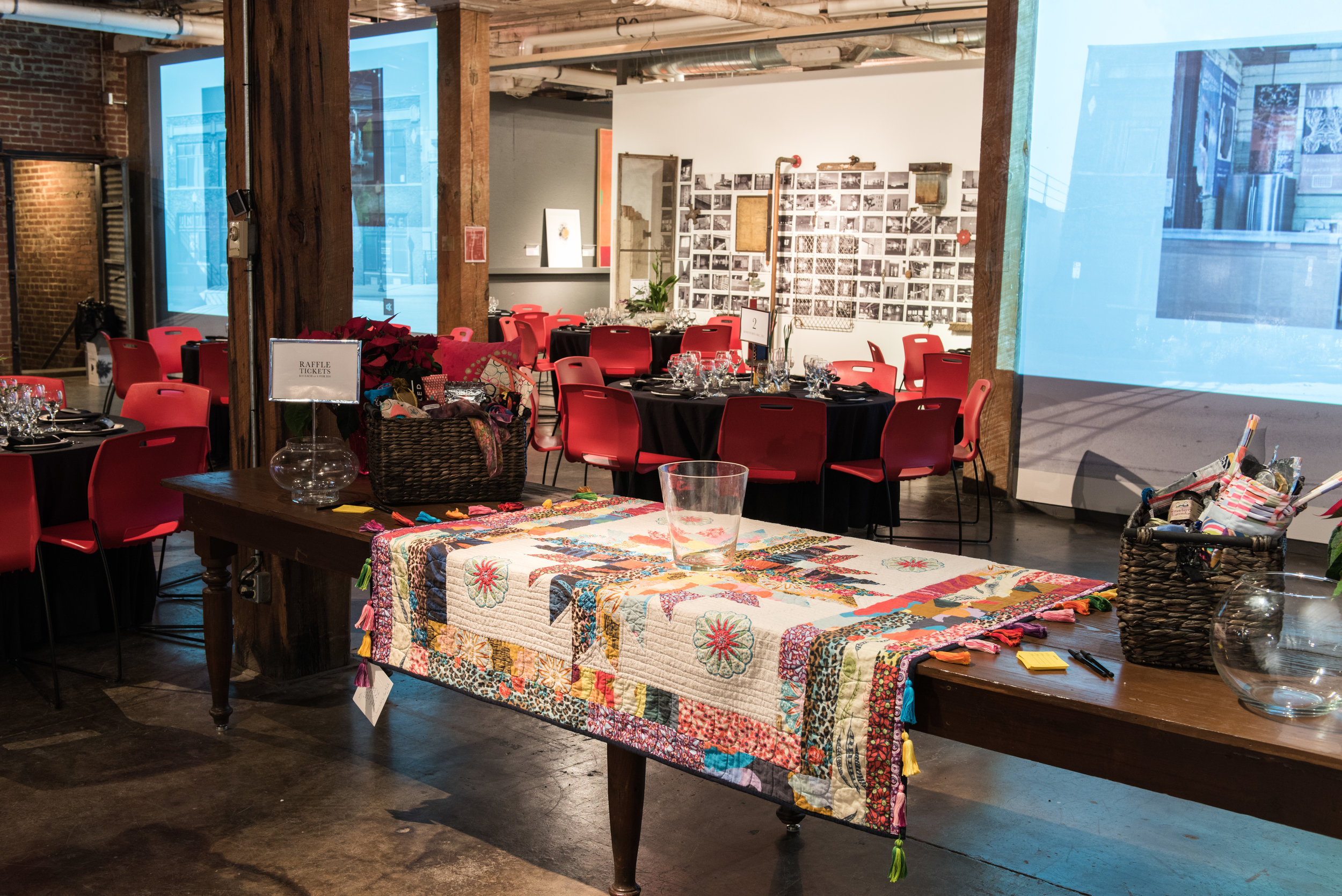 FOR THE LOVE OF...
A CELEBRATION OF 20 YEARS OF ART
BENEFITTING ARTSPACE AT UNTITLED
In celebration of the anniversary, ARTSPACE hosted a fundraiser in the exhibition space titled For The Love Of… on Saturday, December 2nd from 7-10PM, giving guests a immersive experience of the exhibition while they enjoyed food, drink, music, raffles and a live auction. The funds raised from this event will go directly towards furthering ARTSPACE's mission and expanding its programming.